You need a little motivation when you feel depressed by your daily routine or your work life. Nobody in the world can motivate you, however, there is one person who can motivate you, that is you, yourself. But with the help of a few powerful motivational quotes, you can attain wisdom in life.
Therefore, here I will try to give you some selected quotes that you can just paste in your head and always remember in the times when you are down. Try to say these quotes each day to yourself and feel the positivity that comes within your mind after chanting these quotes.
Chanting these quotes each day will affirm your mind and body and help you change from inside.
Powerful Motivational Quotes
---
Success is a journey, not a destination.

If you can dream it, you can do it.

Do what you can, with what you have, where you are.

Do hell with circumstances; I create opportunities.

Dream like there are no impossibilities.

Energy and persistence conquer all things. 

May your best day of the past, be the worst day of your future.

Somewhere in the world, someone is working on his vision, when you compete with him, he will win.

Never underestimate your subconscious mind, the potential of greatness lives within it.

If opportunity doesn't come your way, then don't change the way but build one.




SUCCESS IS A JOURNEY NOT A DESTINATION, JUST KEEP LEARNING AND KEEP GROWING.

Always deliver more than expected.

Your integrity is defined by the things you do when no one is watching.

You can have it all. You just can't have it all at once.

Leave mediocrity aside because you are capable of much more.

Change your mind and it will change your life.

Either you run the day or the day runs you.

Get out from your comfort zone and do something uncomfortable every day.

Make mistakes, that will build you as a person

One big mistake in life is fearing that you will make one.

The purpose of life is a life of purpose.




DREAM LIKE THERE ARE NO IMPOSSIBILITIES.

Never give a hater a stage to stand on.

You gotta be careful from the people who are dream killers.

Only boldness will lead to the path of success.

Don't fall in the trap that you have something to lose.

Nothing stays after you die, therefore don't fall prey to materialistic things.

You should never assume that people think of you the way you think of yourself.

When you're in shape, you don't have to walk up to somebody and say, 'Yo, I love myself.' You look like you care for yourself.

Don't ever lose yourself in the material things.

Self-care is not being Selfish.

Fill your mind with good and surround yourself with people who lift you up.




CHOOSE PEOPLE WISELY, YOU NEVER KNOW WHO ARE DREAM KILLERS.

Inspirational Words of Encouragement

---

Never underestimate the power of dreams and the influence of the human spirit.

Doubting yourself is doubting your creator.

Try to learn something new every single day.

Become the best version of yourself.

Consider death as the biggest motivation.

Admire the fact that nothing will stay when you leave this world.

Everyone fails.

Highly successful people

fail much more times than the rest of the world and with much higher stakes at hand.

Live the present to its full, do not let the past be a burden on your mind, and let the future be lived on assets.

When there is a crisis, that's when many are interested in getting out and that's when we are interested in getting in.

When we face our problems, they disappear. So always learn from failure and let success work silently.




SELF CARING IS NOT BEING SELFISH, SO BELIEVE IN YOUR DREAMS AND HARD WORK.

Competition makes you better, always, even if the competitor wins.

The best project you will ever work on it is you yourself.

You realize at a later stage that pain comes from the things you never tried, and not from the things in which you failed.

It's simple how badly you want that dream to come true.

A person is courageous when he continues even when no strength is left.

If there are no rejections then how will you be tested whether you are serious towards your goals and you have that courage or not?

Talent is gifted to you by the creator, but courage is built by consistent hard work.

Courage can make you remembered even after death but talent can only bring you fame or money for a limited time.

Failure is the opportunity to become wiser and intelligent, never leave it.

If you want to reach toward your dreams, you should be as passionate as eating your favourite meal.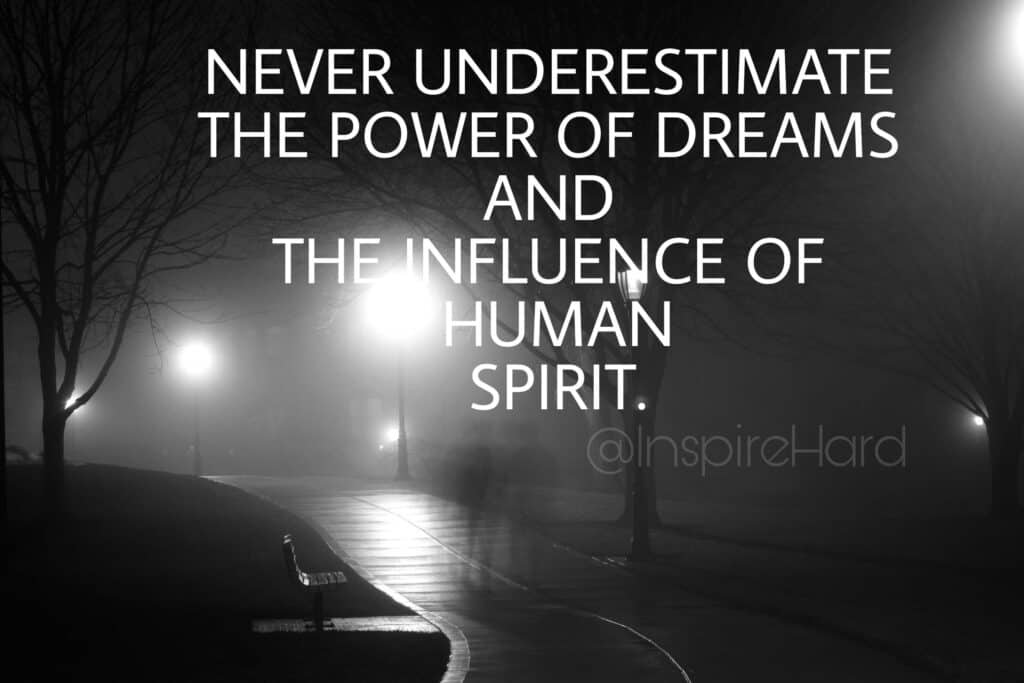 Sometimes we just need to be told silently into our ears that we are capable of more and that makes all the difference. Hope so, that these powerful motivational quotes and inspirational words of encouragement will help you make each of your days with joy and blessings.