Steve Jobs Short Biography after he returned back to Apple
Telling in brief, Steve Jobs summary of his life, Oh! Sorry, or I should say The Unstoppable journey of Steve Jobs when Apple called him back.
In late 1996, Apple announced to bring the co-founder Steve Jobs back to the company after 11 years, he left the company by acquiring his startup Next for $429 million.
On July 4, 1997, Job's became the CEO once again.
On August 1997 Job's took the company at another Expo and announced that Apple had taken $150 million investment from arch-rivals Microsoft. Job's even said "We need all the help we can get." at the Microsoft investment.
In 1998 Job's hired Tim Cook as Senior Vice President of Apple's worldwide operations. Cook stayed with the company and eventually became the CEO.
Under Job's the Apple cafeteria or canteen got much better food and employees were barred from bringing their pets to the campus as he wanted everybody to focus on Apple.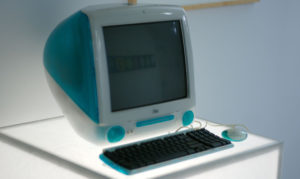 Then in August 1998, Apple released a very good in performance, iMac computer co-designed by Job's himself and newly hired Jonathan Ive. The iMac came in multiple colors and this newly designed was sold approximately up to 800,000 units in five months.
In 2001 Apple played a dramatic move when Mac OS X was released. OS X was a modified designed and was largely based on UNIX. From here Apple progressed very fastly.
Later in 2001, Apple opened its first retail store in Virginia and California.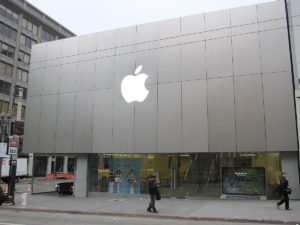 Then in October 2001, Apple launched iPods which were a digital music player and kept thousands of songs with you.
In October 2003 Apple opened iTunes Music store costing $0.99 dollars per song. And by doing this he linked his iPod.
In 2004 Job's started Project purple under the supervision of Ive.
Now the plans were to get rid of keyboards and mouse and began to experiment multi-touch. One of the first prototypes of the finger-controlled device was Model 035, a large white tablet.
This all happened under the supervision of Ive, the genius behind the Apple's greatest products. Now mobile race took place, and Apple took the decision to change its direction.
Then in 2005 new versions of iPod came where iPod was I different sizes and a video display feature was also launched.
In 2005 Motorola launched a phone with the partnership of Apple and phone could play music from the iTunes music store directly.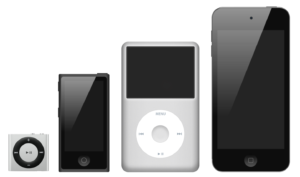 Now Apple joined hands with Intel.
In 2006 Apple introduced the first Mac Book Pro and a new iMac, both of which came with Intel processors and this was the time you could install windows on a Mac.
Now the time came and Job's unveils the iPhone in January 2007 at Mac world expo. The iPhone Safari was also released as the first featured Web browser on phone.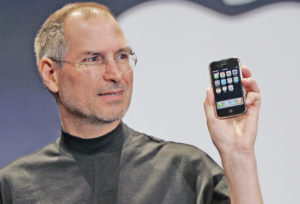 Apple iPhone became a massive hit taking only 74 days from launch to sell a million unit.
And this was when the era of iPhone started.
The return of Steve Jobs shows that if you are determined and passionate towards your work nobody can stop you from achieving your goals and as he said about connecting the dots in his speech he just proves it all.
He is an inspiration to all who gives up early in their life and will always remain in our hearts.